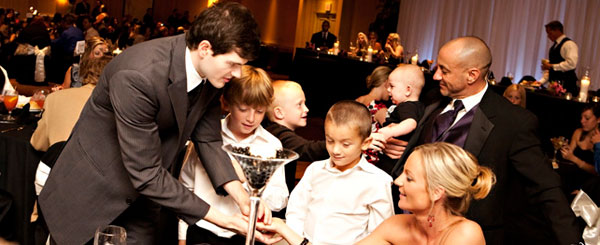 William mingles around the room entertaining your guests with elegant sleight-of-hand and mind reading. The magic happens in your hands! He has spent years polishing his repertoire to bring amazement and wonder to your event. William will even amaze those who are the hardest to impress. Whether it's a cocktail hour, wedding, corporate, or private event – William can make your event unforgettable.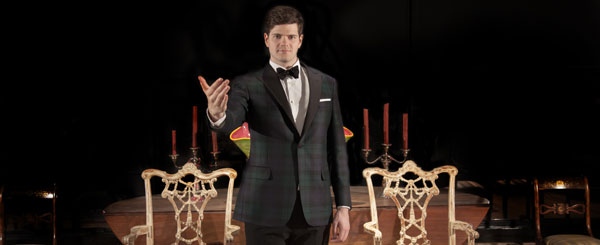 Are you looking for a unique form of entertainment that will amaze your guests, make them laugh, and stare in disbelief? Invite William to entertain with his customizable stage show in which he mixes magic with mind-reading to create inexplicable miracles. This is perfect for award ceremonies, banquets, and private parties. In fact, he tailors the show to fit your exact needs – whether you need 15, 45, or a 60 minute show.






Frequently Asked Questions
Can you customize your show?
Yes! I often create custom shows for my clients. Let me know the details of your event and we can work together to create a show that meets your needs.
What size of audience can you entertain?
I can tailor my show for groups of all sizes, from 20 people to 1,500 people. Also, my minimal show requirements allow me to perform in all types of venues.
How far will you travel?
I am available to travel worldwide. Travel expenses can be included into an "all in one" price. I'm easy to work with.
William Rader came to our campus to start off our Homecoming events. Energetic, enthusiastic, and well-prepared, he entertained a large audience and I heard nothing but good things from our students. William is great and easy to work with. I recommend him to anyone who is looking for an entertainer.

Roland Nunez – Student Affairs, USAO
We put on our World Champion show this week in Oklahoma City. William Rader came and gave the most fabulous magic show. We had 1,500 young people here at our event. He wowed them with his magic. He was amazing!

Robin Alden – American Quarter Horse Association
I hired William for a private party. He was very interesting and people are still questioning how he did it. If you'd like to have him over some time, it would be enjoyable, fun, and would keep everyone thinking and talking.

David Daughtery - Preserve Wealth Oklahoma
William really did a really good job in regards to how he interacted with the guests and got them involved in the show. He really helped the group become more sociable throughout the evening. I will definitely recommend him for any future events.

Darian James - Devon Energy
William was very entertaining and a talented magician. He made the party more entertaining for everyone involved. He was definitely a highlight to the party and we will not hesitate to hire William for future events.

Tiffany Dyer - Valir Health
Are you ready to impress your guests?